Locksmith Ashburn
Ashburn Residential Locksmith
Locked out of your home or garage? Concerned about protecting your home and family from intruders? Interested in installing a high security home system? Call us today for a pricing estimate or emergency assistance. Ashburn Locksmith understands how difficult it can be when your locked out of your house, or you facing some other locksmith issues. We are here 24 hours a day seven days a week in order to help you with any of your residential locksmith needs.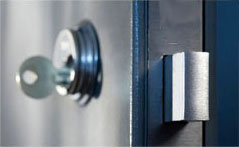 Call Now: (703) 542-9653
Ashburn Locksmith professionals are trained and experienced locksmiths who are equipped with the skills and knowledge necessary to respond to a wide range of residential locksmith needs. Ashburn Locksmith can provide an infinite amount of residential locksmith services to the greater Ashburn, VA area. Our trained professionals use only the highest quality locksmith products. Some of the important residential locksmith services we offer include:
Repair and/or upgrades on all types of household locks
Re keying or new keys made for existing locks and deadbolts
Lockset installation
All services on master systems and high-security locks
Peephole installation
Home safe installation
And a lot more
Call Now: (703) 542-9653
Call us today to discuss your unique residential locksmith needs. Whether you would like a free consultation or require emergency assistance, we assure you that no problem is too big or small for Ashburn Locksmith. 24 hours a day, 7 days a week, Ashburn Locksmith is willing and able to satisfy a variety of residential locksmith needs. Allow us to help you with any residential locksmith services you may require!